---
Concierge
Questions?

Click here to chat or text us at (310) 499-2928.
Santa Monica Place Concierge:

(310) 260-8333



The fully-staffed Santa Monica Place Concierge Lounge specializes in superior customer service. Visit the Concierge Lounge on Level 2.
Escalator Power-Downs: Reducing Santa Monica Place's Demand for Electricity


As part of Santa Monica Place's commitment to sustainability, we are always looking for ways to reduce our demand for electricity. One area we can make a significant and immediate impact is with the escalator operations after shopping hours. The escalators located in the East and West courts will be turned off until 6AM. Additionally at 1AM, the Center Plaza up escalators will be powered down until 6AM. Elevators will remain operational during the escalator power downs. We have ordered specialized barricades to place in front of escalators with messaging that explains that turning of the equipment is environmentally responsible.
Security is available 24/7 at (310) 260-8399
---
Amenities
The Santa Monica Place Concierge Lounge offers the following amenities:
Same Day Delivery Service
Store Event and Merchandise Information
Area Attractions
Hotel and Resort Referrals
Restaurant Menus and Reservations
Package Carry-Out
Transportation Assistance
Complimentary Wheelchair Loans
Copy and Fax Services
Lost and Found
Free WiFi Connection
Contact Security at (310) 260-8399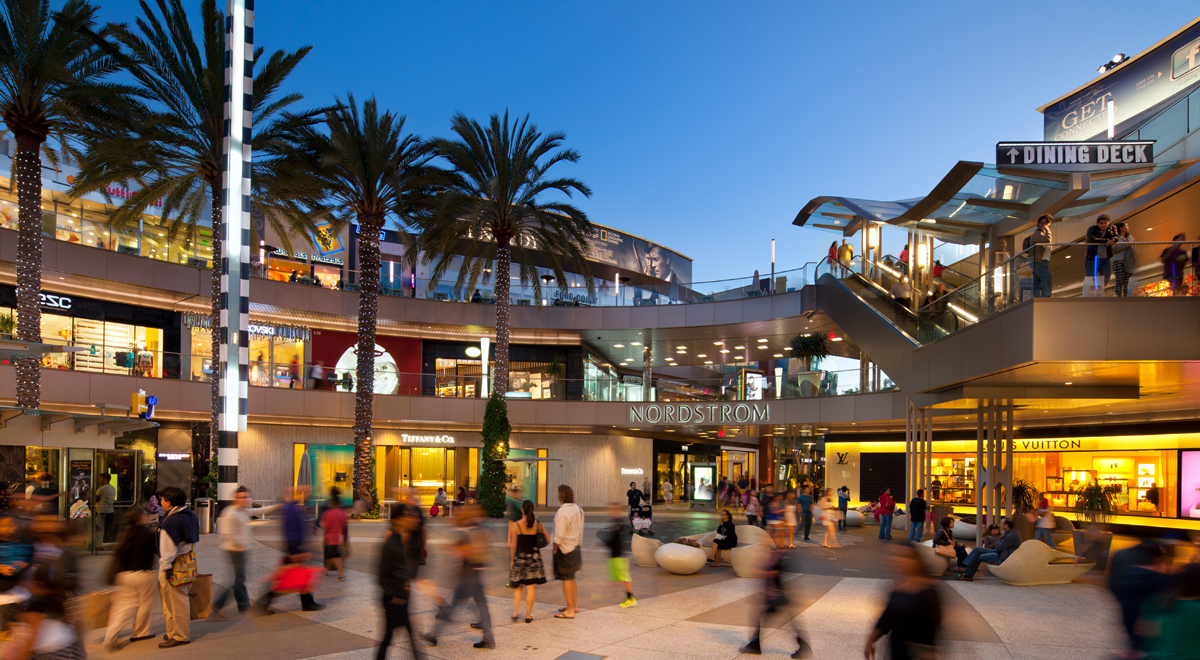 Experience Santa Monica Place
Amazing stores, breath-taking views, delicious food and a fresh, open-air design. Santa Monica Place is a shopping and dining destination that's just right for this iconic beach city.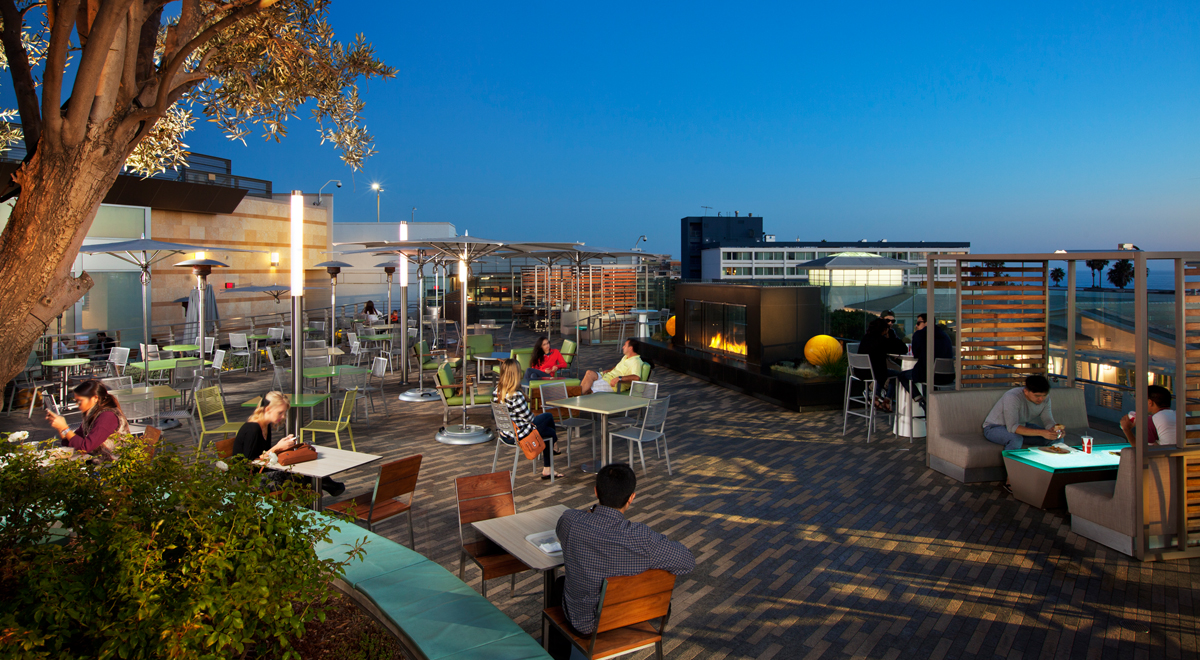 Fill Your Palate
Santa Monica Place is topped by a rooftop Dining Deck with chef-driven restaurants and gorgeous views of the city, the mountains and the Pacific.