Concierge: (310) 260-8333

The Not-to-Miss Stop in Santa Monica
When visiting one of California's most adored and most popular cities, you'll instantly learn that in Santa Monica, Santa Monica Place is the place to be. To shop a rare collection of stores unlike anywhere else in LA. To savor extraordinary flavors from the most visionary restaurants in town. To socialize with friends on the rooftop Dining Deck. With over 80 stores and restaurants, including Bloomingdale's, Nordstrom, Nike, an indoor/outdoor food court, there is something for everyone's distinct taste.
Because of its prime location in the heart of downtown Santa Monica, Santa Monica Place is the premier shopping and dining destination west of the 405. Santa Monica Place is just steps from many major and locally owned hotels, plus the city's must-see hot spots. Walk next door to Third Street Promenade, or stroll two blocks to The Santa Monica Pier. Want to explore further? Santa Monica Place is bike friendly and located near one of Santa Monica's Big Blue Bus stops. On-site parking and valet services are also available at your convenience.
CITY PARKING

Parking is available in the City's eight public parking structures, including Structure 7 and Structure 8, immediately adjacent to Santa Monica Place. For your convenience, Structure 7 and Structure 8 are equipped with a brand new, highly visible green and red light parking guidance system that indicates exactly which parking spaces are available, as well as reader boards and end-of-aisle arrows that show the number of open spaces in each direction.

Structure 7 and Structure 8 operate 24 hours daily.

The first 90 minutes are free. $1.25 for the next hour and $1.85 for each
additional 30 minutes. $17.50 maximum daily.

The first two levels in all structures, will be dedicated to 3 hour parking only. All-day parking is available on all upper levels.

Where to find parking? CLICK HERE to reserve a parking space now using the Park Me app.

A website with the City's real-time parking information is available here.

MORE OPTIONS

Library parking is available at a discounted rate on weekends and holidays that fall on Saturday and Sunday. The pricing is $1 per half hour with a max price of $5. Library parking is located at 601 Santa Monica Boulevard. More information is available here.

Big Blue Bus: Santa Monica Place is also readily accessible via many other Big Blue Bus routes. Get the full online schedule and route information here.
Metro: Take the new Expo Line to Santa Monica. Get the full online schedule and route information here.
VALET PARKING

Santa Monica Place valet parking is available on 2nd Street, between Colorado and Broadway Avenue.

Valet Rates are as follows: First Hour $12.00. $2.00 for every 30 minutes thereafter up to maximum of $20.00.

TRAVEL INDUSTRY PROFESSIONALS - VISIT MACERICHTOURISM.COM
Easy means everything for seasoned travelers – and travel professionals MacerichTourism.com is a one-stop shopping resource for travel industry professionals. This business-to-business, multi-lingual website highlights shopping-centric tourism programs for tour operators, meeting planners, motorcoach operators, resort and hotel partners, as well as travel media.

MOTORCOACH DRIVER AND TOUR GUIDE INCENTIVE REWARDS
The Driver & Guide Incentive rewards our motorcoach partners and is a great addition to our Meet & Greet Program that provides a warm welcome to our group visitors.
Program Details:
Group must consist of 10 or more people and visit Santa Monica Place for at least one hour.
Concierge will provide a Meet & Greet with Gift Bag, Visitor Rewards booklet and directory to all motor coach arrivals.
All motor coach companies should complete the Group Tours Form before arrival.

STATE AND LOCAL TOURISM RESOURCES
Macerich Tourism Marketing Department
Kate Birchler, Assistant Vice President, Tourism Marketing
kate.birchler@macerich.com
Santa Monica Travel & Tourism
2427 Main Street
Santa Monica, CA 90405
Toll Free: (800) 544-5319
Phone: (310) 393-7593
Visit santamonica.com for more information about Santa Monica, CA.

Downtown Santa Monica, Inc. (DTSM)
1351 Third Street Promenade, Suite 201
Santa Monica, CA 90401
Phone: (310) 393-8355
Visit downtownsm.com for more information regarding Downtown Santa Monica and Third Street Promenade.

Los Angeles Tourism & Convention Board
333 S. Hope Street, 18th Floor
Los Angeles, CA 90071
Phone: (213) 624-7300
Visit www.discoverlosangeles.com to discover all that Los Angeles has to offer.

STUDIO SERVICES
Santa Monica Place isn't just a shopping center, it's a vast resource for the film and television industries. Santa Monica Place has numerous stores offering Studio Services to help costumers and stylists select the perfect wardrobes and props for feature films, sitcoms and soap operas. Click here to learn more about Studio Services at Santa Monica Place.
​​​​​​
ESCALATOR POWER DOWNS - Reducing Santa Monica Place's Demand for Electricity
As part of Santa Monica Place's commitment to sustainability, we are always looking for ways to reduce our demand for electricity. One area we can make a significant and immediate impact is with the escalator operations after shopping hours. At 11PM, the escalators located in the East and West courts will be turned off until 6AM. Additionally at 1AM, the Center Plaza up escalators will be powered down until 6AM. Elevators will remain operational during the escalator power downs. We have ordered specialized barricades to place in front of escalators with messaging that explains that turning off the equipment is environmentally responsible.
AFFORDABLE CAR HIRE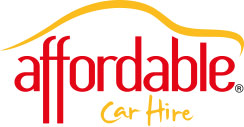 The largest UK independent leisure car rental company working with over 500 car rental partners that offer you the flexibility and choice through a network of 192 countries in over 30,000 worldwide locations. At Affordable Car Hire they promise to offer good value for money and excellent customer care service with the added advantage of having many special offers.