Purple. The Ultimate No-Pressure Mattress. The Purple Grid™ is the only comfort technology that instantly and intelligently adapts to your body to softly cradle your hips and shoulders and firmly support your back's natural shape. All at once. Plus, the open air channels neutralize body heat so you don't sleep hot. In other words, it's the just-right-all-night feeling you've been dreaming of.
Curbside Pickup Available
Presidents Day Sale
Save up to $900 on a Mattress & Base.  New Day Mattress starting at $950. 10% off Accessories *See showroom for details.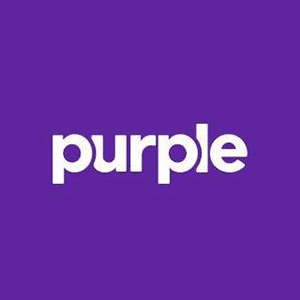 Related Stores
---
---
---