PAIGE
We only partner with the best wash-houses in the country, which happen to be in our hometown of Los Angeles. Every style we create is wear-tested, and tested again. We are completely obsessed with designing pieces you'll live in-jeans that go from morning to moonlight; the perfect pair that works like a charm, always; pieces to help you stand tall in what you're wearing, and take you exactly where you want to go.
Semi-Annual Sale
Up to 40% Off.* Shop in-store and online 7/1/20-7/31/20. Plus an additional 20% OFF during 4th of July Weekend: July 1-5. *Final Sale/Select Styles...
Semi-Annual Sale
Semi-Annual Sale next week on Wednesday, July 1st! Save up to 40% off on select styles from 7/1 to 7/31--with an additional 20% off for 4th of July We...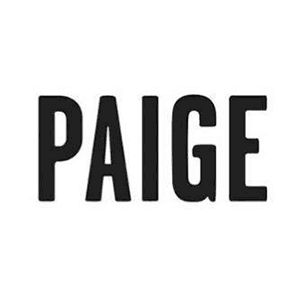 Hours
---
Monday 11am to 7pm
Tuesday 11am to 7pm
Wednesday 11am to 7pm
Thursday 11am to 7pm
Friday 11am to 7pm
Saturday 11am to 7pm
Sunday 11am to 6pm
Related Stores
---
---