An Exclusive Look @ The Place
Savor the moment at Santa Monica Place — a modern shopping & dining destination located in the heart of Santa Monica. The contemporary mix of stores, restaurants & artisan market are designed as inspiration for your individuality.Get an exclusive look at all that Santa Monica Place has to offer.

Summer Wines: Flights & Tasting Tutorial
Unique, must have summer wines at Venokado. Come along as @Layer_Her spends some time with Molly, co-owner of the specialty wine and gift shop in The Market, learning about the perfect wines for summer. Cheers!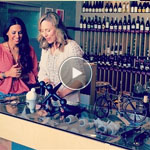 Prepping for Fun in the Sun: Beach Must Haves
Heading out of town or planning a staycation? Join us as @Layer_Her shares her travel essentials. Everything you need to make waves when you hit the beach!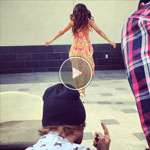 Bike, Shop, Play @ The Place
Have some fun on a Saturday morning at Santa Monica Place! Follow @Layer_Her as she starts her weekend off with a quick bike ride over to #SantaMonicaPlace for the free weekly Zumba® class in Center Plaza followed by some shopping. Live locally and don't want to carry your bags back while biking around town? No problem, we can deliver them same-day.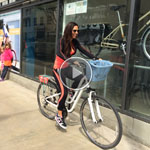 What Makes you Happy?
Santa Monica Place celebrated the United Nation's International Day of Happiness on Thursday, March 20 by erecting a "Happy Acts" wall in Center Plaza. Guests were invited to post their own acts of happiness.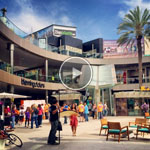 How to Measure a Men's Dress Shirt in 6 Easy Steps
Santa Monica Place welcomes Eton of Sweden, innovator of fine shirting. Join @Layer_Her as she spends the afternoon learning about Eton, their "Made to Measure" custom shirts and completing your look for an evening out, a beach BBQ or a lunch meeting.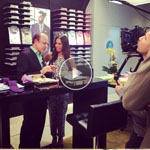 Dog vs. Mall: Shopping through a Dog's View
Have you ever wondered what Santa Monica Place looks like from a dog's perspective? Join Jerome (a Chihuahua mix) and Clay (a French Bull Dog) as we strap a GoPro on and follow them as they spend a Saturday shopping and playing at our pet friendly shopping center.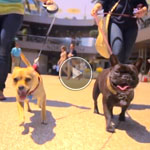 Brew Your Own Beer with Master Food Preserver Jake Mumm
Great beer requires the right ingredients. Have you every wanted to learn how to brew your own beer? Join @Layer_Her at The Gourmandise School of Sweets & Savories as she learns about brewing home batch beer with Master Food Preserver and accomplished home brewmeister Jake Mumm.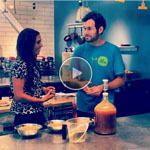 Wedding Ring Cake Dive
Twelve Santa Monica Place shoppers were selected to dive head first into an over-sized wedding cake for the chance to compete for a $5,000 diamond engagement ring and a vacation package fit for a queen.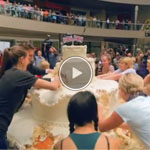 Getting Social with High Tea by the Sea
Want your photo featured at Santa Monica Place? Post it. Tweet it. Hashtag it. That's what Shawn and Elaine did and we spent the day having some fun with them as they flew down from San Francisco to see their picture on display.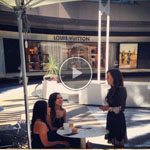 Denim Decoded: Finding the Perfect Pair of Jeans for You
On the hunt for the perfect pair of jeans? Watch now as Sela from Joe's Jeans helps our host, @Layer_Her, uncover the right fit for anyone whether it be a skinny, boot cut or straight leg.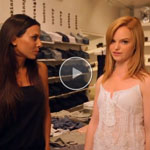 Guacamole 101: How to make La Sandia's table side guacamole
Chef Julio of Richard Sandoval's La Sandia teaches @Layer_Her how to make their delicious guacamole in the comfort of your home.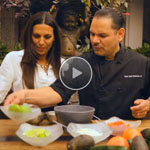 A special thanks to our Host, @Layer_Her.
Blog - http://layerher.tumblr.com
Twitter - https://twitter.com/Layer_Her
Instagram - http://instagram.com/Layer_Her

Subscribe today to get an exclusive look at all that Santa Monica Place has to offer!