---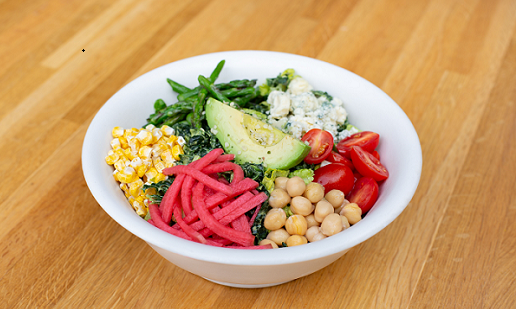 During the month of April, $1 for every Good Earth Kale Cobb salad sold will be donated back to the Environmental Working Group, who publishes the Dirty Dozen and Clean 15 list, both of which True Food follows to provide our guests with the best sourced produce.
Good Earth Kale Cobb: avocado, tomato, asparagus, watermelon radish, garbanzo bean, dried sweet corn, gorgonzola, cashew poblano ranch (available for dine-in or online orders)-- $15
Stroller Strides
April 25, 2019 9:00 AM - 11:00 AM | Monica + Andy
Join us outside Monica & Andy every Thursday at 9AM. Followed by Storytime with Books + Cookies...
Kids' Club | Mista Cookie Jar
May 1, 2019 11:00 AM - 12:00 PM
LA-based Mista Cookie Jar brings his urban-island-folky-rock-&-roll sounds to Santa Monica Place...