Founders Series: CEO of Happiest Baby, Inc.
September 26, 2018 6:30 PM - 9:00 PM
|
Level 2
b8ta
---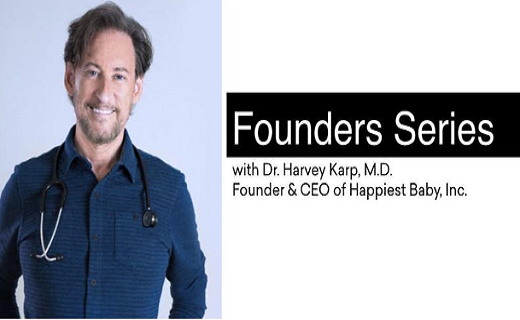 We're proud to launch our first Founders Series for b8ta Santa Monica! We invite you to join us for an evening discussion with leaders of companies paving the way in the business and tech realms. For our inaugural Founders Series, we're proud to have Dr. Harvey Karp, founder and CEO of Happiest Baby, hosted by b8ta's own co-founder and CEO, Vibhu Norby.
We hope you can join us for this inaugural event, complete with drinks and light fare, and learn more about Dr. Karp's work, inspiration and journey that lead him to found Happiest Baby, Inc.

About Happiest Baby:
Happiest Baby, Inc. is a mission driven company dedicated to helping parents succeed at their most important job - raising healthy, happy children. Based in Los Angeles, California, Happiest Baby, Inc. was founded in 2001 by pediatrician and child development specialist, Dr. Harvey Karp, with his wife and business partner, Nina Montée-Karp.

About Dr. Harvey Karp, M.D. :
Dr. Harvey Karp is an American pediatrician and children's environmental health advocate and Fellow of the American Academy of Pediatrics. Dr. Karp is also an Assistant Professor of Pediatrics at the Keck School of Medicine at the University of Southern California. Dr. Karp practiced pediatrics in Los Angeles for over 25 years. He is best known for his techniques aimed at calming infants and promoting sleep, with a series of world famous books and DVD's on parenting.

To register through Event Brite, please click here.